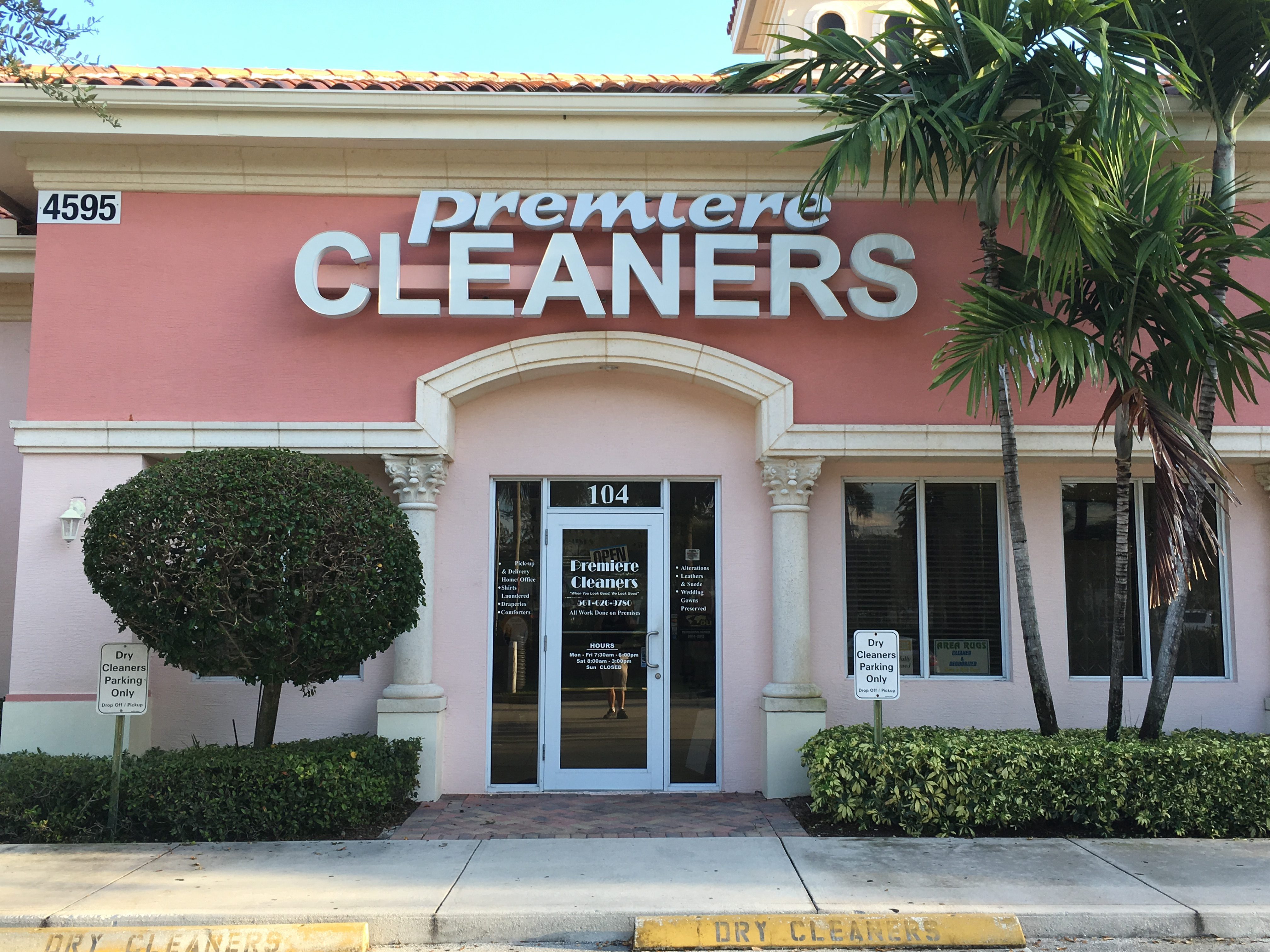 ABOUT US
When you need cleaning services from an experienced dry cleaner, visit Premiere Cleaners Inc. in Palm Beach Gardens! We are a full-service dry-cleaner that offers our customers professional, high-quality dry cleaning and laundry services.
Why Premiere Cleaners?
Backed by more than three decades of experience, our family-owned-and-operated business strives for 100% customer satisfaction, always going the extra mile to make our customers happy. Customers love our friendly staff and professional packing. Tired of ruined clothes, lost or cracked shirt buttons?  Quality control and garment inspection is our specialty – we employ a pre-screening process before you receive your garments.
We also offer local pick-up and delivery to your home or office with a 24-hour notice.
Come and see how different Premiere Cleaners is from all the rest!
High-quality dry cleaning and laundry services!
We pay attention to each and every detail! No third party ever handles your clothing – all services are performed on site! Our dry cleaning process is designed to achieve consistent, maximum results, regardless of the garment.
Accredited Dry Cleaner
Premiere Cleaners' Owner and Manager Salvatore Garofalo is professionally certified with the Dry Cleaning and Laundry Institute (DLI), a premiere International trade association for garment care professionals. DLI drycleaners strive to provide the best possible cleaning experience to their customers through the BEST training and resources in the industry.  Premiere Cleaners is also International Fabric Institute-certified!
Highly-Trained Staff
Our family-owned and operated business strives for 100% customer satisfaction, employing a highly-trained staff to provide our customers friendly, professional service! Our staff examines each and every garment to ensure that it is clean and to our standards!
Fast Service
Too busy during the week and need your dry cleaning done quickly? We offer convenient, reliable same-day service if in-store before 9AM for most garments (additional charge applies)! Premiere Cleaners makes it easy to get your dry cleaning back on the same day. What's more, our convenient, dependable, same day turnaround service is made available. Simply drop off your order by 9:00 a.m. and it will be ready that same day by 5:00 p.m., Monday – Friday.